Welcome to the state of stunning Havelis and Forts, countless tales of chivalry, amazing folk music, and mouth-watering food- 'Rajasthan'. This culturally wealthy land of India attracts thousands of worldwide tourists every year. I am gonna list down some of the best places to visit in Rajasthan.
Due to its glorious past, Rajasthan is called the "Land of Kings." Therefore, it is the ideal destination to witness the magnificent Palaces, Heritage Forts, Mansions, Sand Dunes, colorful Fairs and Festivals, scintillating Lakes, Religious places, and many more. Rajasthan is also known for its warm hospitality. 
Hence, it is the best place to acquaint one with Culture, History, and Wildlife. It has a lot to offer, due to which the travelers often miss out on visiting the most impressive places in Rajasthan. Therefore, to ensure that you make the most out of your Rajasthan trip, we've mentioned all the best places to visit in Rajasthan. 
Read this write-up until the end to know about the most popular as well as the hidden gems of Rajasthan. 
Best Places to Visit in Rajasthan
1.Jaipur- Pink City of India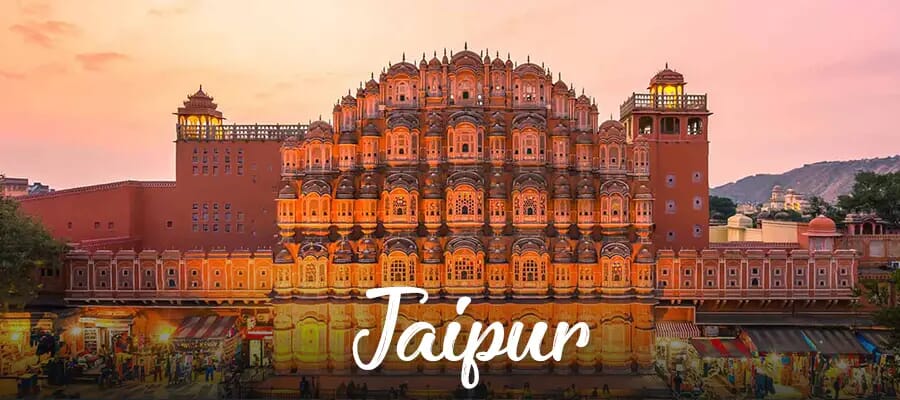 The capital city of Rajasthan, Jaipur, is counted among the most famous travel destinations in India. It reflects the rich Rajputana traditions, architecture, and history of Rajasthan. Whether you want to experience a luxurious vacation or a budget-friendly and adventurous exploration, Jaipur is the perfect place for all. Moreover, with a wide range of heritage and luxury hotels, Jaipur serves the world tourists as the perfect amalgamation of history and modernization. 
Moreover, it is also referred to as the 'Pink City of India' due to its pink and saffron color buildings. The planning of the city was according to the Vedic Vastu Shastra (i.e., Indian Architecture). Therefore, tourists get amazed by its perfectly planned streets with artistic and detailed architecture. Jaipur has a lot to offer to every traveler. It is home to various prominent Forts, Monuments, Museums, Gardens, and market places. A few of the must-visit places in Jaipur are:-
City Palace
Jaigarh Fort
Amer Fort
Hawa Mahal
Janta Mantar
Jal Mahal
Galtaji
Albert Hall Museum
Pink City Bazaars
Govind Dev ji Temple
Nahargarh Fort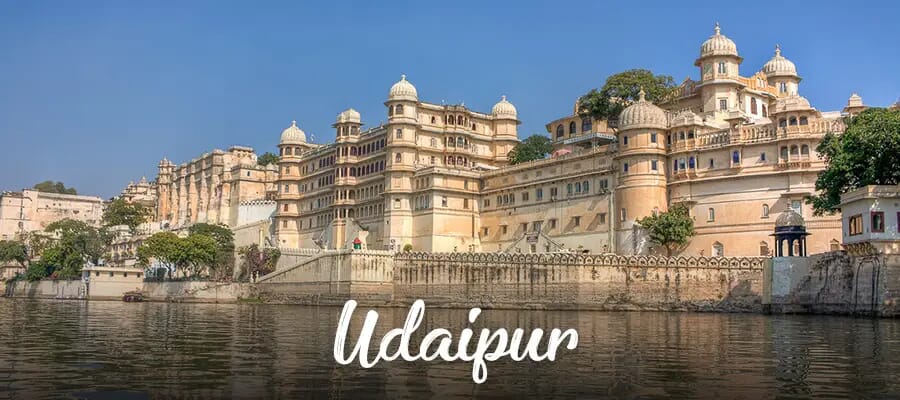 If you are a romantic by heart, this is the ideal destination for you. Udaipur is adorned with loads of magnificent palaces and glittering lakes, making it the perfect place to visit for both history lovers and honeymoon couples alike. Therefore, Udaipur draws the attention of tourists from all over the world with its awe-inspiring palaces, beautiful lakes, and delicious food.
If you are tired of the same routine of boring lifestyle or want to relax and breathe in some fresh air beside a beautiful lake, you must pay a Udaipur visit. Above all, this is the best place to enjoy a luxurious vacation. There are plenty of royal palaces that have been converted into heritage hotels. So, you can live in a real palace and experience royal hospitality! Therefore, Udaipur- the city of lakes has a lot to offer to its visitors. The best places to visit in Udaipur include:-
Lake Pichola
City Palace
Lake Palace
The Royal Vintage Car Museum
Lake Garden Palace
Bagore ki Haveli
Shilpgram
Saheliyon ki Bari
Moti Margi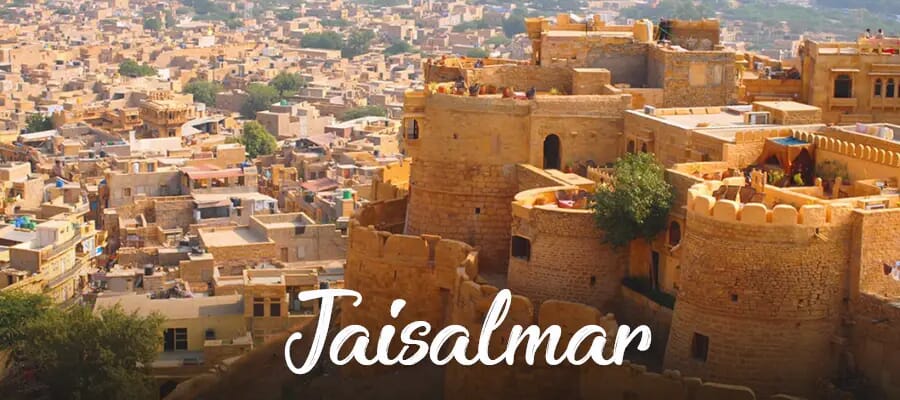 Jaisalmer, nicknamed as the 'Golden City', is located in the heart of the Thar Desert. It got its name from the golden sand of the desert and the same golden sandstone that is used in the architecture of the city. The most unique feature of Jaisalmer is its architecture. It was built as a walled city making it one of the largest forts in the world.
 Its magnificent Forts, Havelis and scrumptious food make it one of the best places to visit in Rajasthan. Apart from this, the city has a wide number of global eateries to offer to its visitors from all across the world. Moreover, the best time to visit this castle city is during the months of November and December. A few of the must places in Jaisalmer are given below:-
Jaisalmer Fort
Patwon-Ki-Haveli
Bada Bagh
Thar Heritage Museum
Gadisar Lake
Sam Sand Dunes
Nathmal ki Haveli
Salim Singh ki Haveli
Jain Temples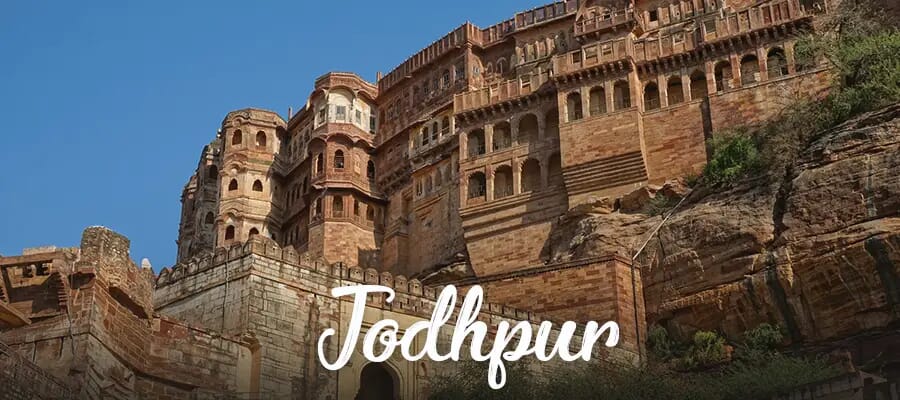 Jodhpur is among the most popular places to visit in Rajasthan. Formerly, it was the capital of the Marwar kingdom due to which it has many forts, palaces, and temples. There are an end number of tourist attractions in this city of Rajasthan that lure every traveler around the world. Jodhpur's sublime architecture is what leaves the visitors awestruck.
Moreover, it presents its guests with a wonderful blend of the ancient and modern lifestyle and rituals that divides the city into Old and New Jodhpur. The Old Jodhpur presents you with the famous blue-painted houses and hippie culture-inspired hotels, and the rustic side of Rajasthan. Whereas the New Jodhpur has amusement parks, malls, high-end accommodation, lounges, and cafes. In addition to this, check out the list given below and make sure you visit all of these major tourist attractions in Jodhpur.
Mehrangarh Fort
Jaswant Thada
Umaid Bhawan Palace
Kailana Lake
Mandore Garden
Clock Tower
Chamunda Mata Temple
Rao Jodha Desert Rock Park
Masuria Hills Garden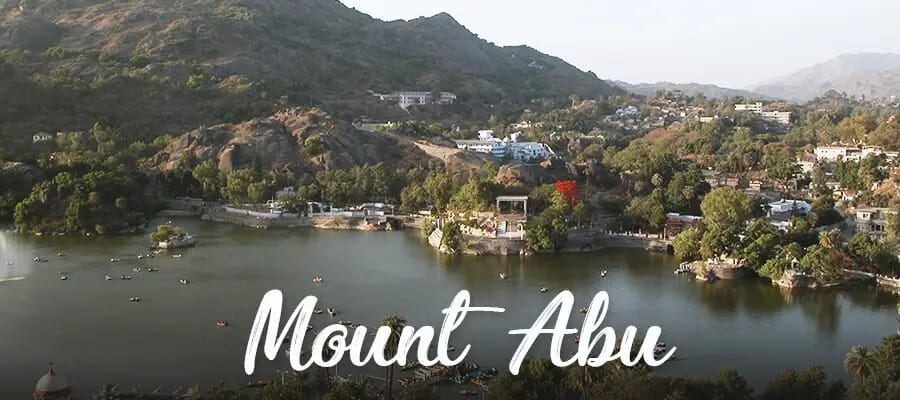 Mount Abu, situated in the Aravalli Mountain Range, is the only hill station in Rajasthan. It is the dream destination, especially for honeymoon couples. Because of its cold weather and scenic views, it is one of the most popular places to visit in Rajasthan. It has many spots to see, and the most remarkable ones are the Dilwara Jain Temples. These are the Jain temples that were built between the 11th and 13th centuries. You will be amazed by its detailed architecture and craftsmanship. In addition to this, Mount Abu is home to various ancient sites and temples frequently visited by hundreds of tourists and pilgrims. A few of the best places to visit in Mount Abu are:- 
Dilwara Jain Temples
Achalgarh
Guru Shikar
Nakki Lake
Achaleshwar Mahadev Temple
Sunset Point
Mount Abu Bazaars
Trevor's Tank
Toad Rock
Wildlife Sanctuary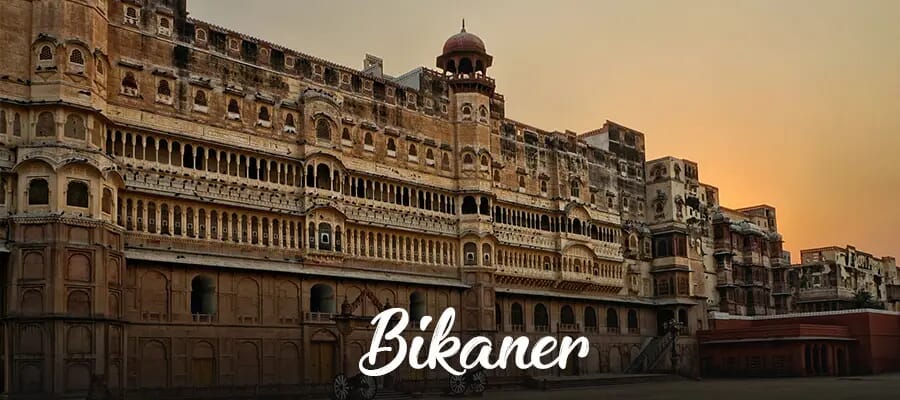 The city of vibrant deserts, stunning forts, and desert safaris, Bikaner, is counted among the most preferred places to visit in Rajasthan. It presents you with a plethora of tourist places that give you an unforgettable experience. There are many ancient temples and other historical sites that make you feel connected to the country's past. Apart from this, Bikaner is also known for its delicious sweets and snacks. 
Moreover, it is famous for its unique arts and crafts, including the beautifully carved windowpanes called jharokhas. Bikaner's colorful fairs also attract thousands of tourists every year. Above all, we suggest you must visit this town of Rajasthan and experience the authentic taste of various Rajasthani cuisines. Make sure you go to the places listed below:- 
Lalgarh Palace
Shri Laxminath Temple
Junagarh Fort
Ganga Singh Museum
Jain Temple
National Research Centre on Camel
Sadul Singh Museum
This was all about a few of the best places to visit in Rajasthan. Every destination we have added to the above list has so much to offer to all types of travelers. Whether you're a history lover or an art enthusiast, you'll fall in love with this city of kings and glorious past. Therefore, spend a memorable vacation in the largest city of India- Rajasthan, that has so much to experience and enjoy.