If you haven't had the chance to experience an amazing nightlife or haven't been to the best party cities in the world, then this article might help you to change that. Spoiler alert -you are going to need a bottle of hangover cure ready for the following morning by your side. We hope you'll catch up on enough sleep before going to the cities that never sleep. The nightlife and partying vibes of these cities will make your otherwise Friday night pictures look like a lazy Monday morning. Whether it's gin bars, jazz clubs, spectacular cabaret clubs, pubs, or radiant music festivals, these cities won't disappoint you. So, here's a list of best party cities in the world.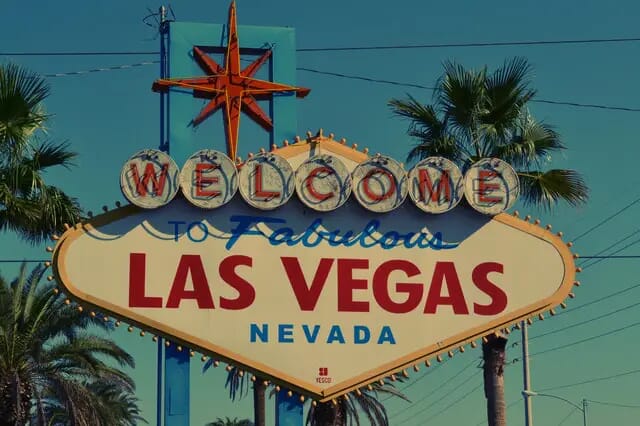 What happens in Vegas, stays in Vegas, right? Trust us, it doesn't get more happening than Vegas. Clubbing, gambling, drinking – what more could you ask for in the name of fun? Whether you want to dance through the night or want to gaze at the city through the terrace – the sin city has it all and is one of the best party cities in the world.
A city so perfect, that your breath will leave you in a rush when you look at the vistas from the 50th floors. Whether it's speakeasies, world-famous clubs, or the drinking experience of comforting yet adventurous cocktails, you'll find it all here. It is uncanny how it is one of the best party cities in the world and still so safe!
Bangkok opens its eyes when the sun goes down. Need we say anything else? Also, there's not much holding you back getting drunk and bothered when the beers are cheaper than water, right? Not only it's a place for hardcore party animals but also for people who like cultural experiences.
Nightlife at Amsterdam? Phewwwww….known for its red-light district, it's temptation personified! There are eclectic venues, upbeat dance festivals, and club nights to suit every taste. If you're big on safety then you'll have the best worry-free night ever. Away from the hustle and bustle, if you're a movie lover then you can visit the old-style art house cinema that dates back to 1912.
Goa's nightlife and partying vibes is guaranteed to blow your socks off. We're not only talking about drinking and dancing here. This place is an infusion of varieties and has something for everyone. From trying your luck at casinos, enjoying bonfire-barbeque at the beachside, drinking & eating in beach shacks livened up by bright neon lights, or cruising away in a party cruise, Goa harbors one of the most exciting partying experience ever possible.
Who here wants an encapsulation of upbeat music, delectable food, crisp wine, heavy dancing? Well, all things considering, everybody does! And let's not forget about the tango, jazz bars, and musicians here. Not only it's an oasis of cool but everything there is quite beautiful and radiant. The night doesn't get started until well after 2 am here.
A city that should be called the capital of caipirinhas is all you need to let off some steam. Sucker for a beautiful sunrise? Dance your night away in lively nightclubs all the way through Copacabana and lose yourself in solitude. There are just too many options for all sorts of night owls here, clubs and bars with a pristine view of the sea, cultural centers, art exhibitions, music recitals, and theatre performances. The city has a massive new year's celebration.
New York may be the city that never sleeps but Tokyo doesn't get much shut-eye either. The city doesn't lack in anything after sunset. You can find everything from cheap bars and izakayas, fine dining & exclusive clubs, Sake bombs & tragic karaoke songs, live music, and bars to traditional Japanese Kabuki shows. Its spirit is visibly highlighted in its nightlife. It is the perfect choice while opting for party cities.
Are you the kind to party till dawn? This is the place for you then. Copenhagen loves nothing better than to let its collective hair down. While the city's Nordic-inspired restaurants have made wine the go-to-drink, nightlife in Copenhagen is very eclectic and lively, due to the wide array of clubbing options, from mega-venue to backstreet dive. It has more places to let loose per capita than most cities on earth.
Looking for the wildest of wilds? You have found the right spot cause Berlin knows how to party! The best part about its nightlife is that your pockets would still be juggling the next morning because you won't need big bucks to find trouble and fun here. Also, it is an overall safe city. But housing some of the most famous clubs in the world, it is notoriously difficult to get in to. But as the venues are open until the early hours of the morning, you will most definitely have a chance to check out the trendy bars, clubs, and biergartens.
So, think you got the recipe for an amazing nightlife experience?  Or found your pick for the best party cities in the world? We know, choosing one of these is going to be a fight between you, your subconscious, and your inner goddess. Who would have thought that the best places for a dope night out won't just be the famous ones? We hope we helped you and promise that we'll keep doing that.